Devour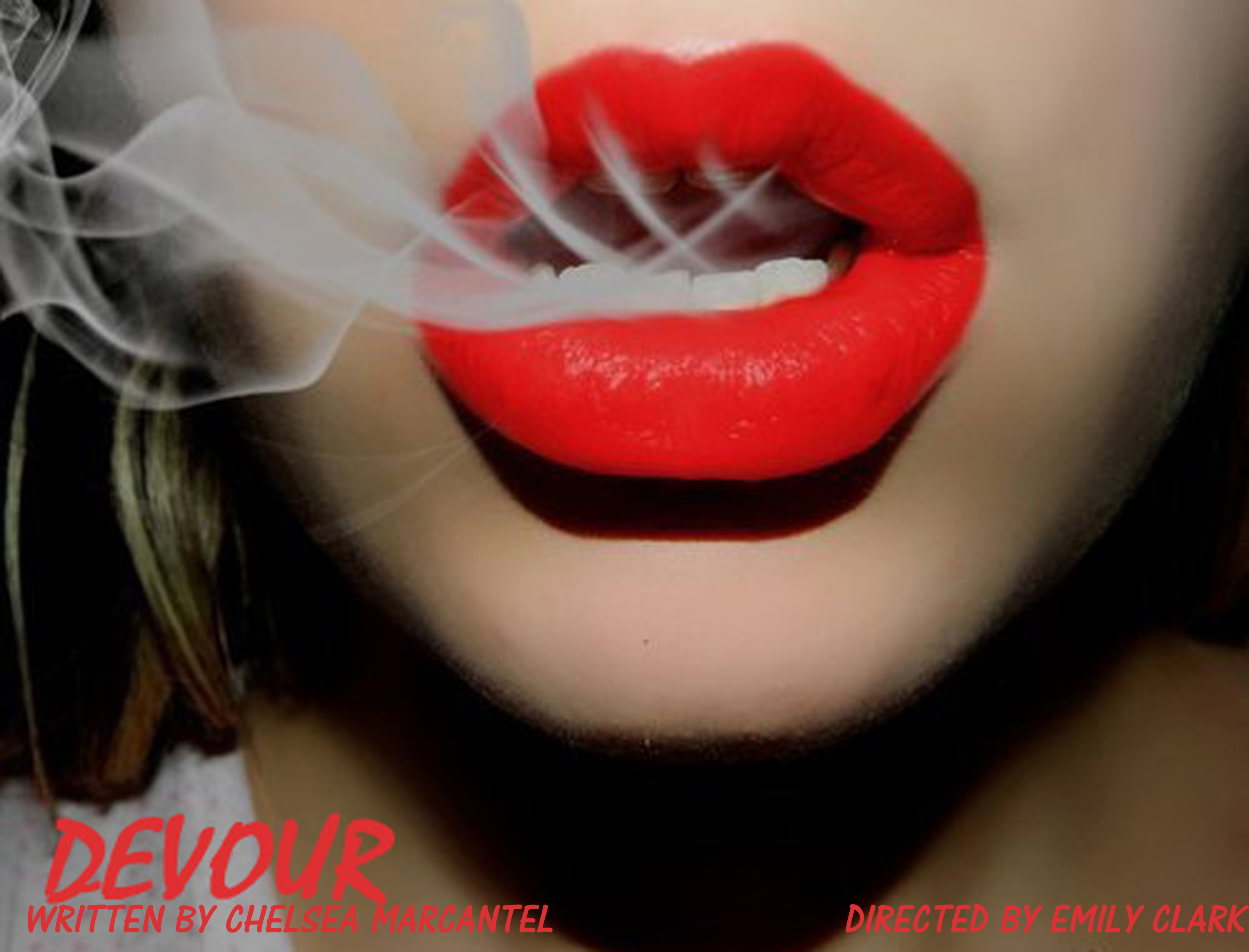 ---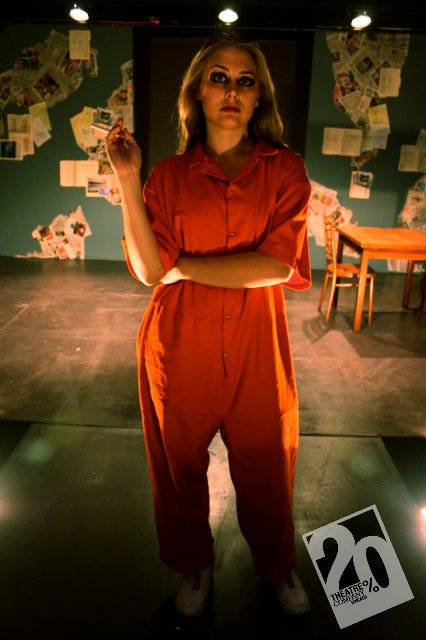 "A stunning world premiere… She's standing in a prison jumpsuit, armed with a lit cigarette and a practiced sneer, looking as proud and single-minded as Antigone outside the gates of Thebes… Thought-provoking, timely, smart, funny, and sharp."      — Centerstage Chicago
"Devour entertains with flair." — Chicago Theatre Beat
Devour
Full-length drama • No intermission • 3M, 4W
Anaïs von Windsor is a tabloid queen from the moment she's born, but nothing can top her confession to the triple-murder of her ex-boyfriends.  Unless of course she's making it up.  Through a series of non-linear vignettes, we are exposed to both sides of Anaïs: the hard-partying attention-whore she's proud of, and the frighteningly wounded young girl she tries so hard to ignore.  But does deciding for ourselves whether or not she's a monster get us any closer to the truth?
Devour was a 2015 finalist for the Reva Shiner Comedy Award.
Original Production
Chicago, IL
May, 2012 •  20% Theatre of Chicago  @ The Charnel House
Directed by Jacqueline Stone
Subsequent Productions
Los Angeles
May/June, 2013 •  The Unknown Artists
Directed by Emily Clark
Boone, NC
December, 2012 (reading) • In/Visible Theatre
Directed by Derek Davidson
Click on any photo below to view the full sized gallery.
Photo Credit 20% Theatre Production: L. Oleska
Photo Credit Unknown Artists Production: Nicole Dominguez